This item is featured in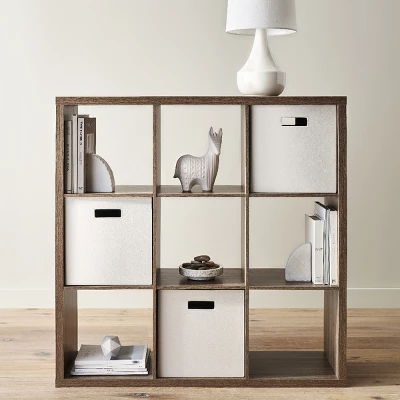 Modern Cubbie Storage with Décor ideas
About the collection
Organize your cubicle space while displaying your cherished books with this Modern Cubbie Storage with Decor Accents. This modern
storage collection features everything needed to spruce up your space while keeping your items organized. A cube organizer is great for
displaying books, accent pcs, plants and more, and you can place the table lamp at the top for light as needed. A decorative tray makes
a great statement on any of the cube's shelves, and the bookend perfectly holds up your books or works as a finishing accent pc to tie
everything together.